Android Homme Collaboration with Coogi Australia
Inspired by the nostalgia of the iconic Coogi sweater. I had the pleasure of working on this project in the Fall of 2015 which would debut in Spring 2016. This project fuses the nostalgia of the Coogi sweater worn by the Christopher Wallace (also know as Biggie) and the high-end luxury brand Android Homme which crafts all their product in Italy. This project was specifically limited to 20 pairs per country.
My Role: Footwear design and CMF internship at Android Homme. I Took the opportunity to assist the design team in bringing this collaboration to life. From identifying the pattern and creating technical specs for the both clients to send to their developers.
Materials: Knitted Cotton, Calfskin Lining and Rubber Italian Margom Outsole
Manufactured in Italy
"We were inspired by our love for the Coogi knit, particularly because we were able to use the same machinery and knitting mills used in the '90s to create Biggie's sweater,"
Android Homme president Steve Patino.
The Silhouettes: The idea was to dissect the two new silhouettes which were the Alpha Low and Alpha Hi which were already existing silhouettes when I joined Android homme. We wanted to maximize the "real-estate" in order to really showcase the beauty of the Coogi sweater.
Due to contractual agreements all concept work and technical work is currently owned by Android Homme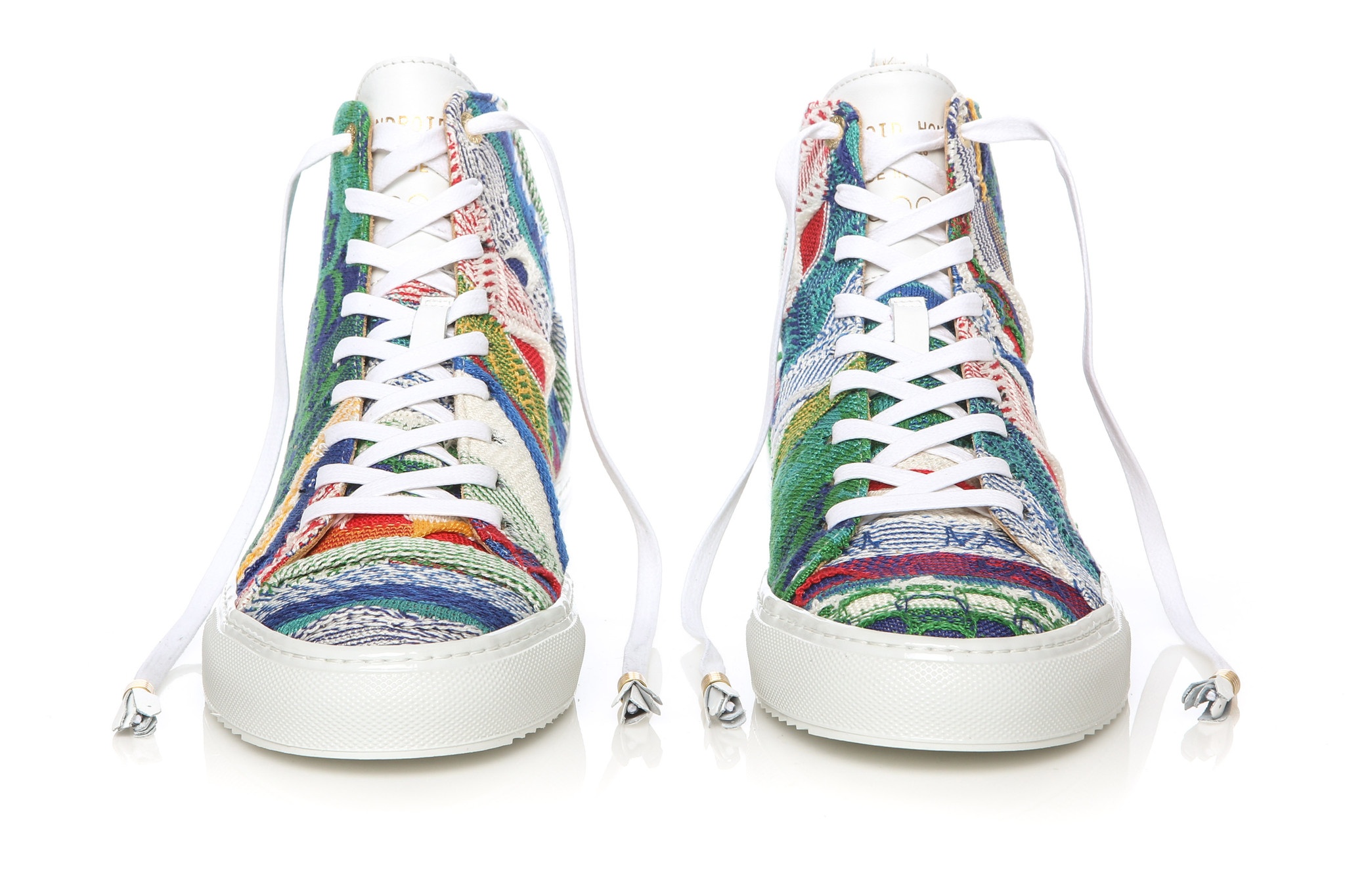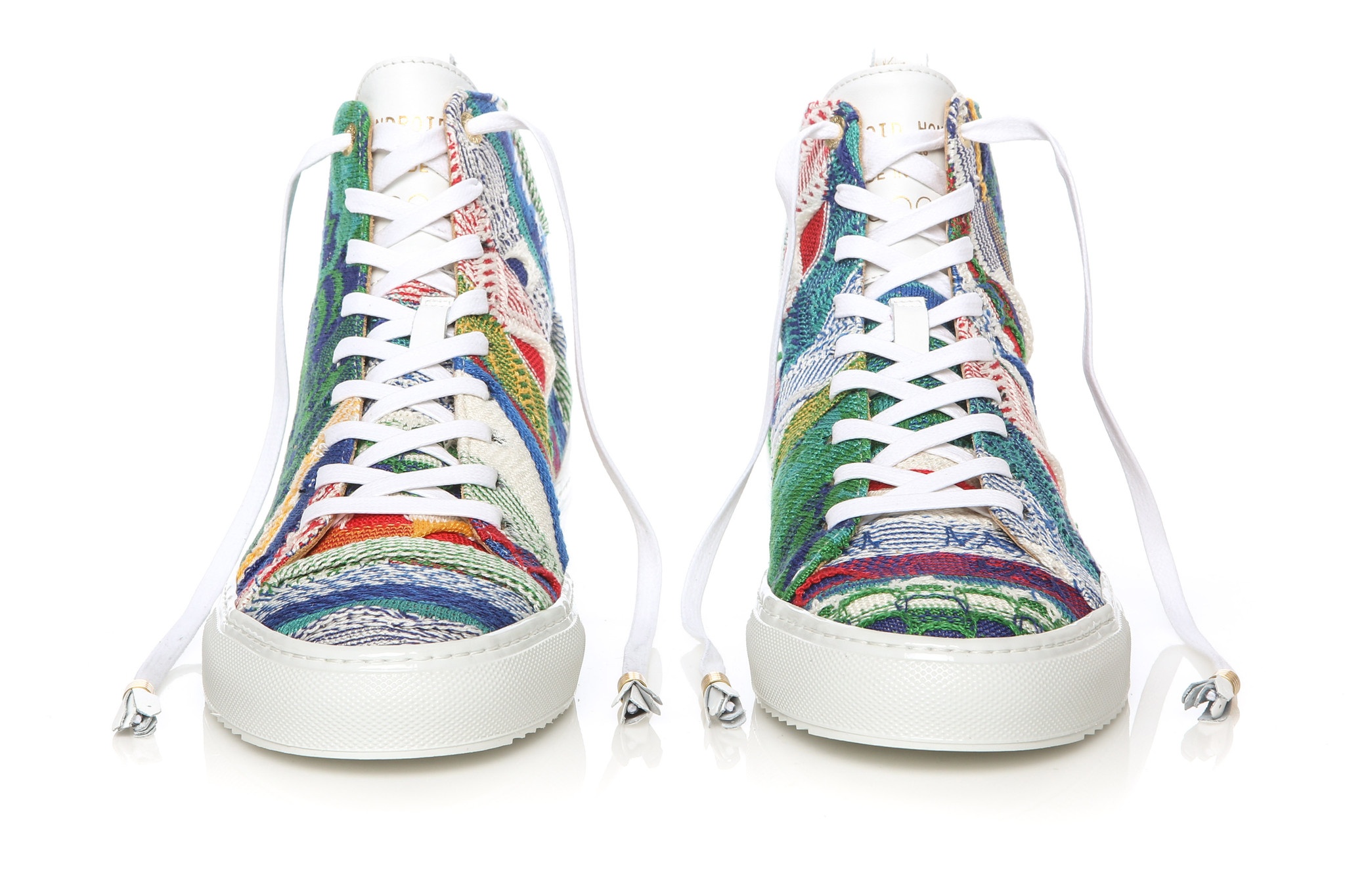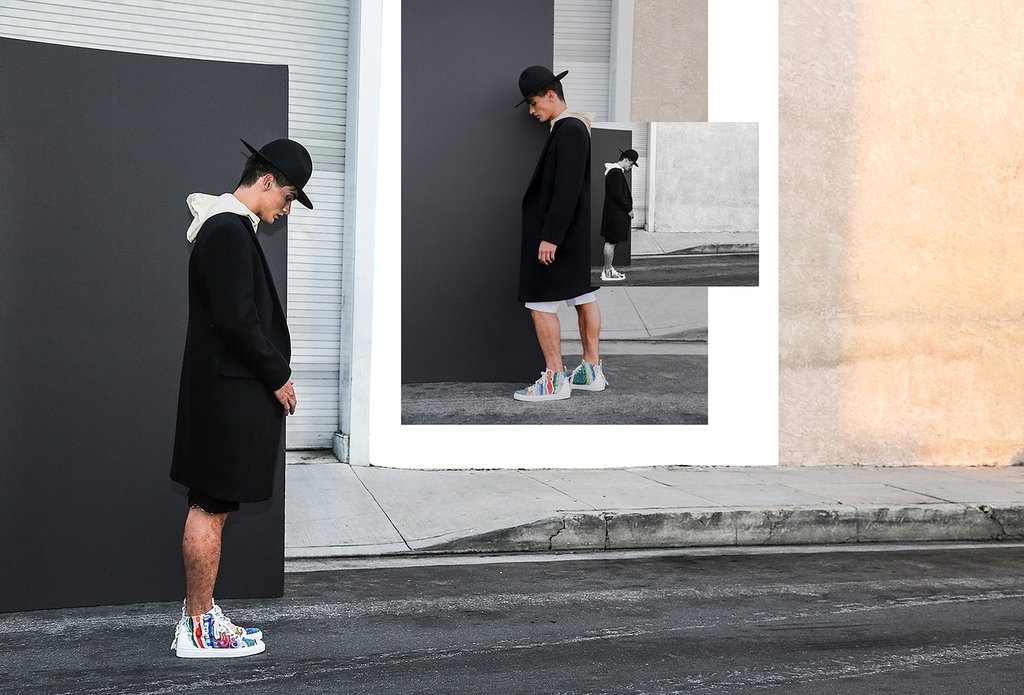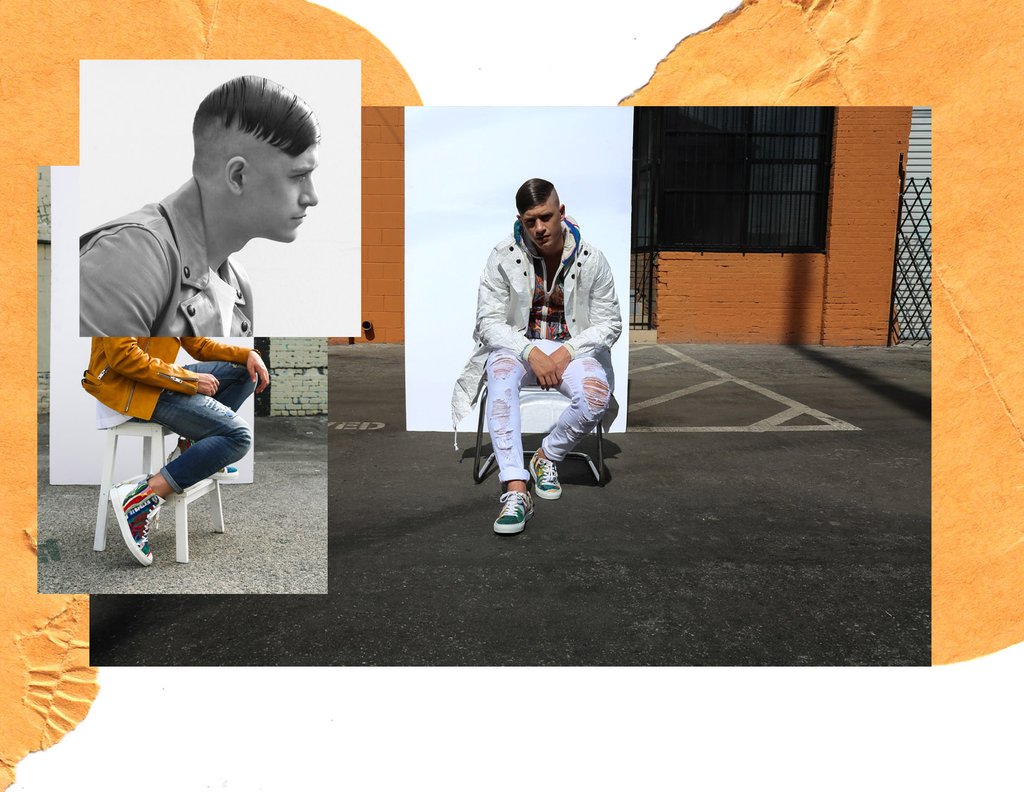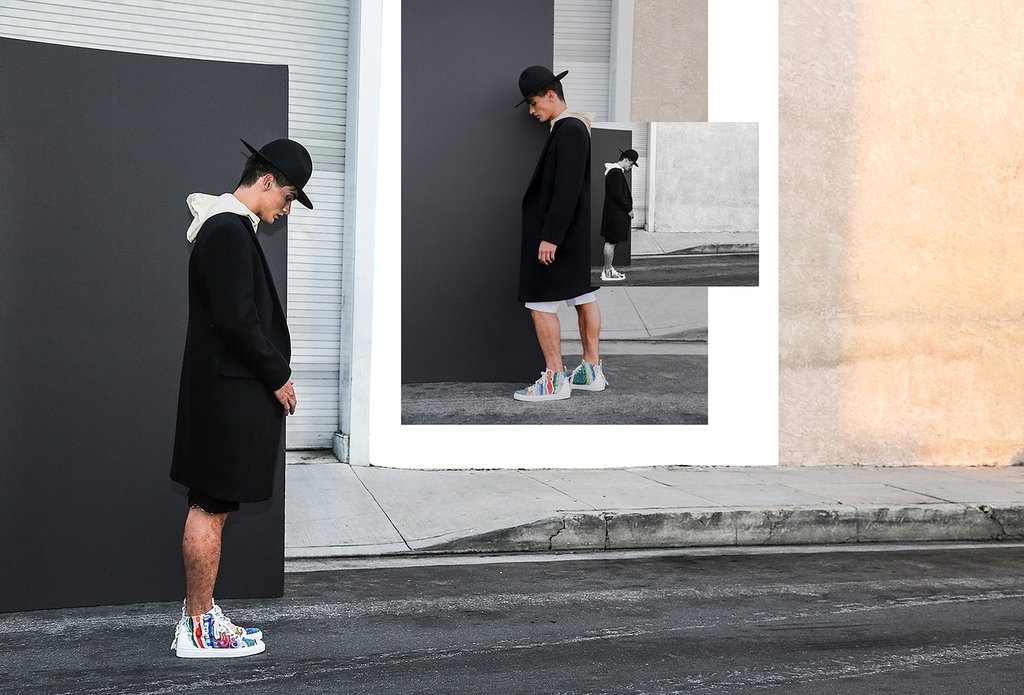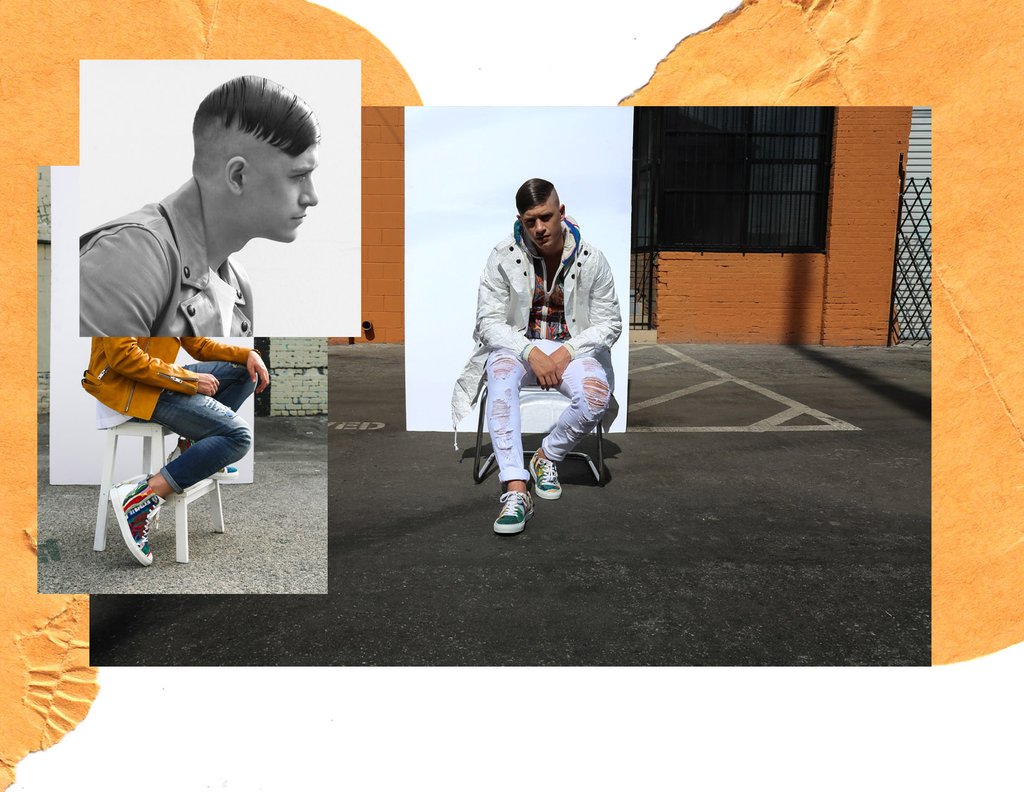 My Thoughts
The opportunity to learn under Javier Laval and Steve Patino who are both well respected in the footwear industry was an incredible experience. I got to learn first hand how a smaller luxury brand operates and got a first hand opportunity to create new product and opportunities during my internship. This project pushed my knowledge within the scope of CMF being able to understand from a technical standpoint when developing patterns and uppers what specifics are needed when dealing with factories in Italy.
Thank you Javier Laval, Steve Patino,Matt Germaine, Sonny and Eric Wada
Photography: Coogi Australia and Android Homme